Music
All of Sean's albums are now available to download from Bandcamp, on a "pay whatever you feel like" basis. In other words, you can get 'em for FREE! Head over here:
https://seankeefe.bandcamp.com/
… with full artwork, notes, and simple to import to iTunes or your music player. Listen for free before you buy!





Books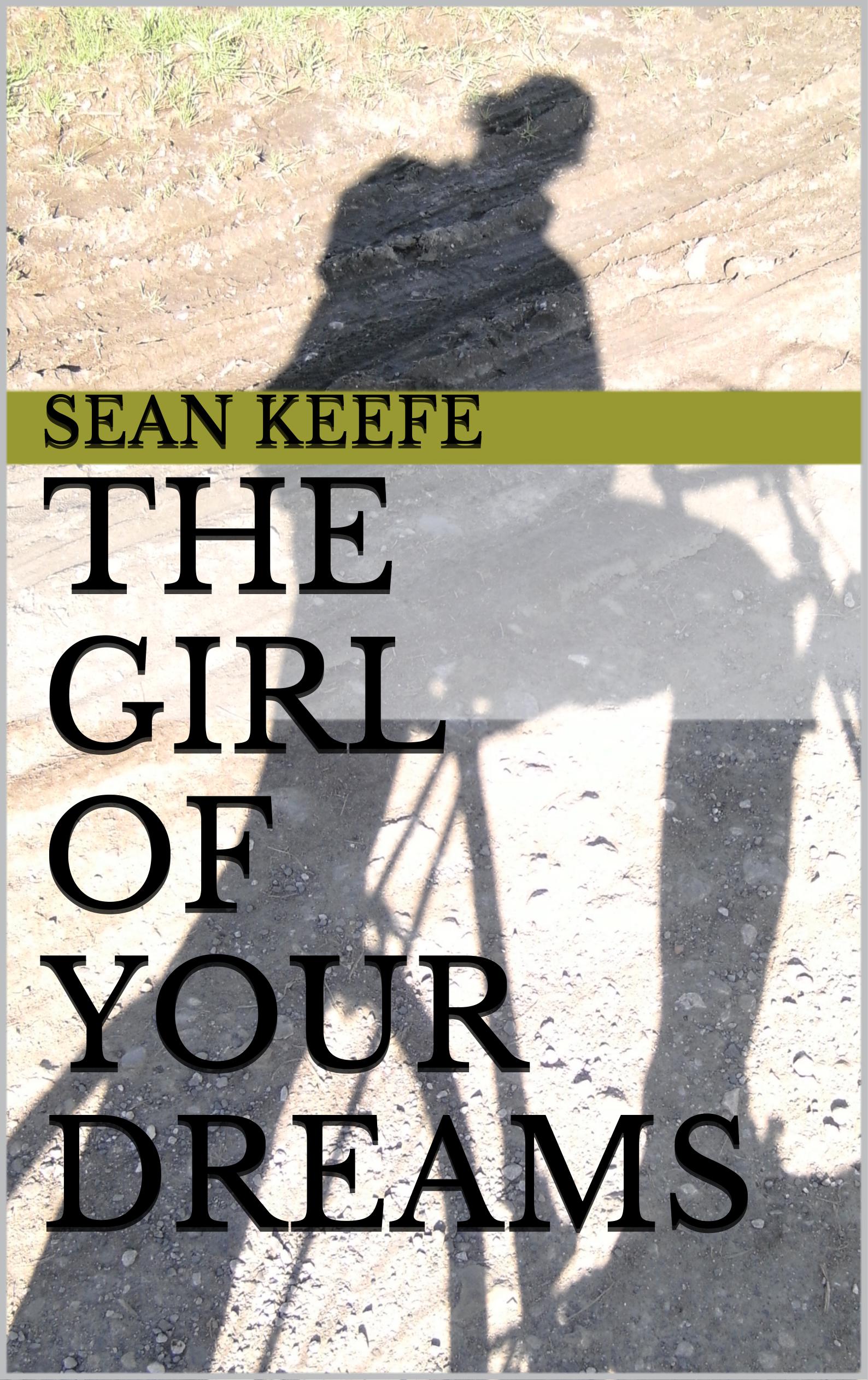 The Girl of Your Dreams
Something is amiss in the sleepy Cheshire village of Pickforth. All his life, the local music teacher has had a recurring dream of a girl screaming his name in a darkened field. Weary of the responsibilities of teaching and aching for the days when he was simply a travelling Country singer, as the years have gone by his dream's become more intense, and now, upon waking from one, he realises he's somehow drawn a map.
His best friend, The Gaffer, has a problem too. For years the two of them have enjoyed nothing so much as a quiet pint and the chance to spin yarns about the mythical town of Ecclefechan. But now the village pub that he's owned for time immemorial, The Nook, is falling down around his ears, and it's going to take more money than he's ever had to repair it. So when the local bad guy, evil restaurateur and fireplace fitting magnate Dave "Slaughter" Mackenzie tries to ruin him, the Gaffer makes a bet.
All of a sudden the Teacher finds himself preparing to undertake an impossible journey in order to save the village, defeat Mackenzie, and discover whether or not his map really will lead him to the girl of his dreams. Because in The Nook's cellar, The Gaffer has a secret that he's never shown anyone. And with it, the Teacher is in for the ride of his life. He has one week to travel over two hundred miles to Ecclefechan without using any form of motorised transport, and Mackenzie's men will be out there to stop him by any means necessary.
And the lesson today is how to survive.
Based on a true story, part road movie, part western, and part romance, "The Girl of Your Dreams" is a hilarious, thrilling, and touching hymn to friendship, determination, and country music that you've NEVER seen the likes of before.
Available now as a Kindle e-book: http://www.amazon.co.uk/Girl-Your-Dreams-Sean-Keefe-ebook/dp/B00S4D12GG/ref=asap_bc?ie=UTF8
Love Is A Smashed Guitar
Sean Keefe's played in every uncaring, hardcase, fight – to – make – yourself heard dive bar this side of the Mos Eisley Cantina, and "Love Is A Smashed Guitar" brings together some of the best examples of his unique rock n roll writing. From tales of bus rides to anywhere, drunken women that refuse to leave and headgear worn as a magnet, this is a collection of stories and poems that drifts from absurd to rueful to bloody – minded determination at the turn of every page. Available as a paperback and Kindle e-book:
http://www.amazon.co.uk/Love-Smashed-Guitar-Collected-Writing/dp/1500382523/ref=la_B00HTQT8GK_1_3?s=books&ie=UTF8&qid=1405631725&sr=1-3
Cliché
Mick Cahilly is a Cliché. An alcoholic Irish cop on the streets of New York, he's not only suffered a loss of faith, he's spent the last five years trying to smash its shadow from his soul with good whiskey.
But things are never as simple as they seem, and when the body of an angel is found butchered on the steps of the White House, Mick's oldest friend makes sure he gets the case. Because he has a reputation of solving cases of the strange and unusual, and they don't come any crazier than this one.
And as he chain – smokes his way through it, perennially nursing a sore head thanks to the continual beatings and booze, Mick's involved in a case that will see him pushed to his very limits, battling a seemingly supernatural foe in a race against time.
Ambitious, funny, and ultimately, hugely uplifting, Cliché is a tale of friendship, hope, and finally, redemption. With lashings of dark humour, characters you feel you've known forever, and more twists than a hangman's noose, Cliche is a psychological thriller that'll have you desperate to read more, long after the very last page.
"Die Hard meets Charles Bukowski, by way of Dashiell Hammett".
Available in Kindle e-book format:
 http://www.amazon.co.uk/Clich%C3%A9-Sean-Keefe-ebook/dp/B00KCNP596/ref=la_B00HTQT8GK_1_2?s=books&ie=UTF8&qid=1405632161&sr=1-2